LOGAN SQUARE — For the first time in 16 years, the Logan Square Farmers Market is skipping a summer weekend.
The bustling Sunday market, voted the city's best in the Chicago Reader's poll many years running, won't be held this weekend, market organizer Nilda Esparza announced late Wednesday in an email newsletter and confirmed in an interview with Block Club.
It will be the first time the market isn't being held since starting in 2007.
Esparza is putting the market "on pause" after the city denied plans to expand the exceedingly popular market's footprint, she told Block Club.
The market has far outgrown the Logan Boulevard stretch, attracting up to 15,000 people per weekend, up from 7,000 last year, but city officials won't approve a street closure plan she said would make the event safer.
The matter has taken on more urgency in recent months with a growing number of unofficial DIY vendors joining the market, Esparza said.
Esparza, who organizes the market as executive producer of the Logan Square Chamber of Commerce, defended the move to call off this weekend's edition. She doesn't expect the break to last for longer than one weekend, she said.
"The staff and I are just taking a pause in figuring out how we're going to change things," Esparza said. "The way that is currently is not safe. We're putting safety before sales."
A city spokeswoman didn't immediately return a message seeking comment Wednesday evening.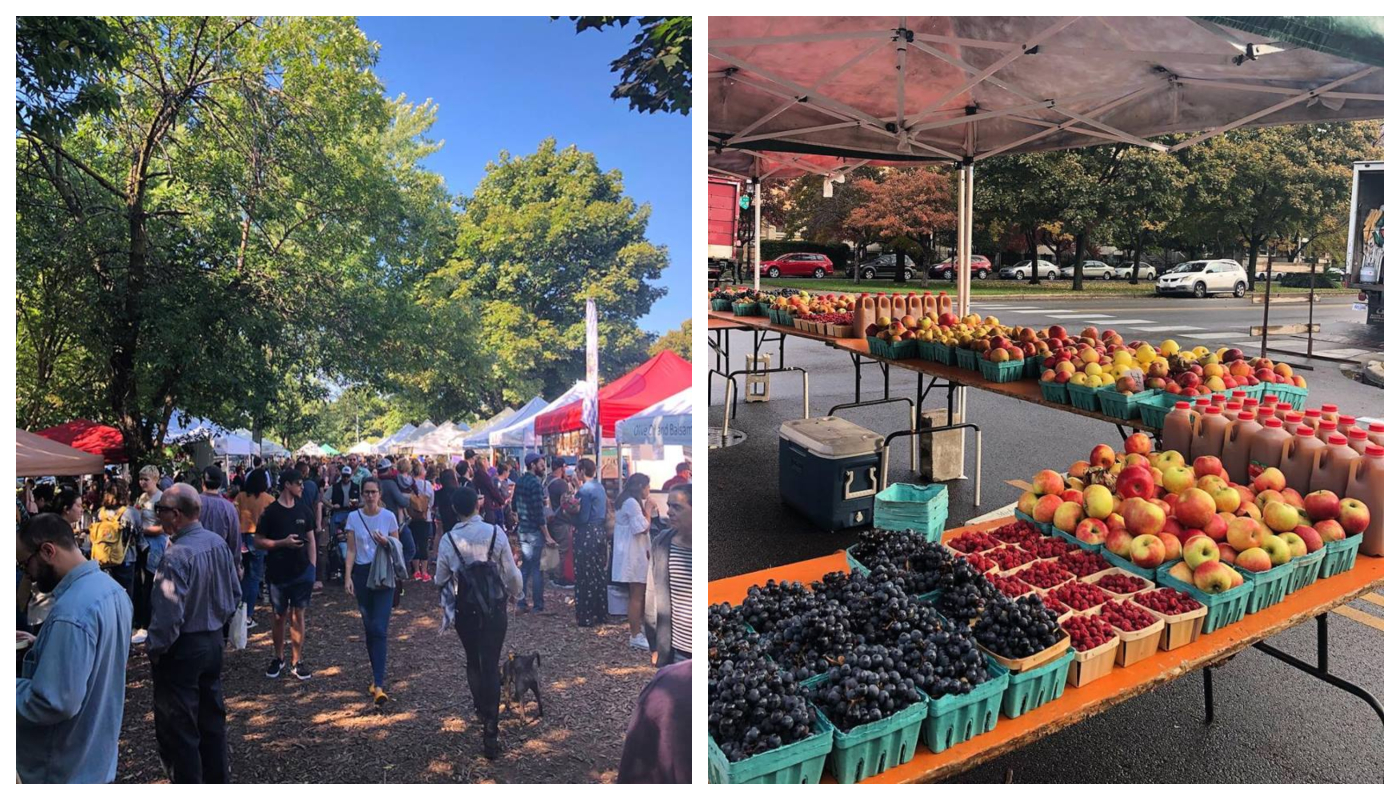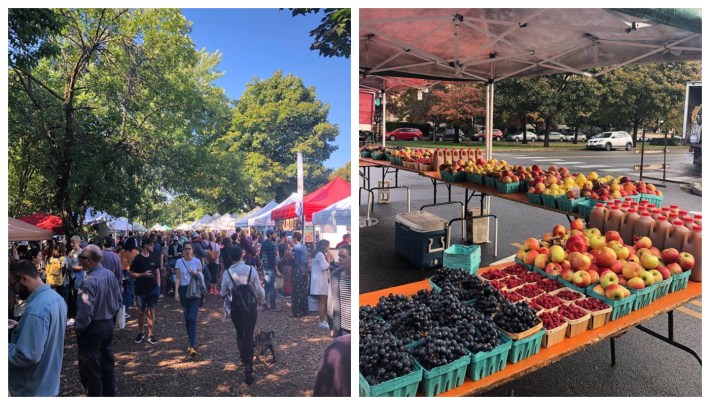 'This Is A Devastating Blow To Our Operation'
The temporary shutdown has left some vendors scrambling.
Many of the Midwestern farms who sell at the Logan Square Farmers Market heavily rely on those sales to keep their businesses afloat.
"We are a family farm. Our farm was devastated by a terrible fire in March. We are fighting for our financial life, and this is a devastating blow to our operation," said market vendor Scott Koster of Geneva Lakes Produce in Burlington, Wisconsin.
Corban Koster, who helps run the farm with his father, said the Logan Square Farmers Market sales make up about 20 percent of their retail income.
This weekend's market, being that it's late August and produce is flowing, promised to be one of the busiest of the season, he said.
"Pretty much everything we have that we'd be selling this Sunday at the market is not something we'd be able to sell this week or the week after," Corban Koster said. "Sweet corn will be too big, zucchini will be too big — we were all set up to sell this weekend and we don't have another home for it."
Another vendor, Tamera Mark, of Iron Creek Organic Farm in La Porte, Indiana, said they harvested early because of the extreme heat, and a cancellation will have a "huge" impact on their bottom line.
"We're talking about losing all of our revenue for the weekend, and we've got help that we've paid and not to mention, all of our vegetables will be lost," Mark said. "The markets are our livelihood. They're not a hobby for us. For this to be closed on a dime is not good for us, and for all of the other vendors."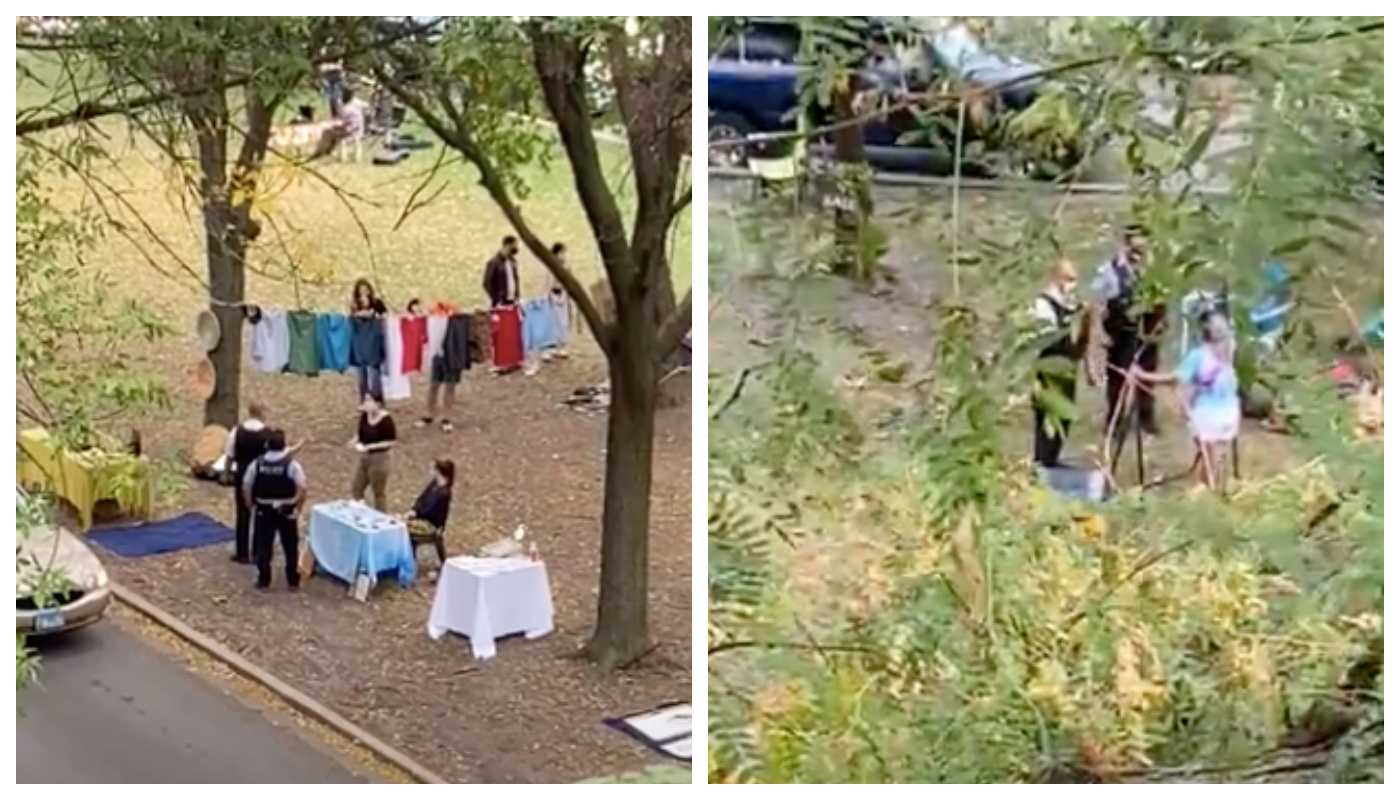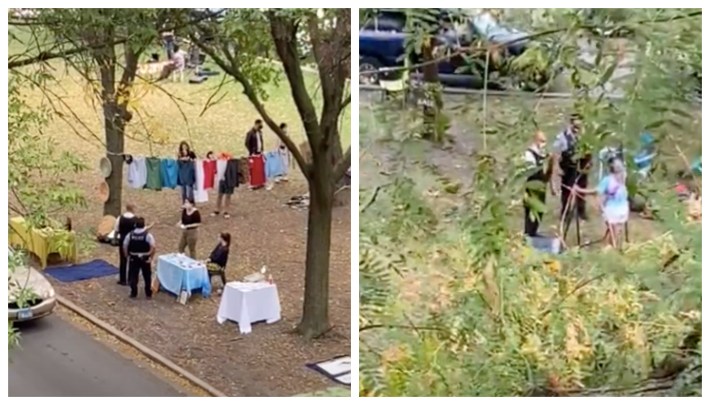 As the market has grown, safety has become an increasingly pressing issue, Esparza said.
The market's current layout — and the addition of unlicensed vendors — has created a "bottleneck of confusion" for drivers, she said. Every Sunday there are close calls between drivers and pedestrians, and traffic management falls to Esparza and her small staff, she said.
"I just really cannot have cars running through the market. That's my No. 1 fundamental concern," Esparza said. "The team and I have been having to manage moving cars and thousands of people. Having to do those two things for 10 hours every Sunday — it's tough to do."
For the past few years, Esparza got city approval to shut down Logan Boulevard between Whipple Street and Sacramento Avenue to car traffic for for the first and last markets of the season.
The street closure made the area safer, so she asked for the city to sign off on shutting down the boulevard every Sunday, she said. But this week, city and police officials nixed the idea, sending her back to square one.
Esparza said now she needs time to figure out what to do next.
"This is all so wild, and it's because we're a victim of our own success," she said.
Esparza said vendors have largely been understanding of the brief hiatus, which is a testament to the strength of the well-established farmers market community. She's working to help vendors find alternative sites to sell their produce and wares so they don't miss out on a weekend of sales, she said.
Corban Koster of Geneva Lakes Produce said this happened to their business once before, and a local restaurant stepped up to buy their produce. The arrangement didn't come close to covering the lost revenue, but "it was better than nothing," he said.
The cancellation stings because "the Logan Square Farmers Market is the best market we do," he said. "We're super thankful for it and thankful for the market manager."
Mark, who runs Iron Creek Organic Farm, echoed that sentiment. While the cancellation will hurt her business, she said she's grateful for the market and Esparza's support, and hopes the issues are resolved so operations can resume.
Watch our "On The Block" TV show on The U, CW26 and MeTV.
Listen to "It's All Good: A Block Club Chicago Podcast":