Source: Samsung

Samsung Galaxy Z Fold 5

A refined upgrade

The Samsung Galaxy Z Fold 5 isn't a massive improvement, but the various smaller changes might be enough to justify an upgrade. The Fold 5 features better battery life, an improved camera system, and a new hinge design that now closes flat, making the phone thinner and lighter.

Pros

Better battery life
Improved hinge design
Upgraded camera system

Cons

No major improvements
Narrower outer display

Source: Samsung

Samsung Galaxy Z Fold 3

Got it where it counts

Despite its age, the Samsung Galaxy Z Fold 3 still holds up. The Snapdragon 888 is capable enough for daily tasks, with excellent gaming performance. While it doesn't have the battery life of newer models, the Fold 3 still looks great and sports a pair of gorgeous displays.

Pros

Excellent build quality
Similar displays

Cons

Subpar battery life
Middling camera system
Summary
The Samsung Galaxy Z Fold 5 offers significant enhancements such as better battery life, a wider outer display, a flat hinge, and an upgraded camera system.
The Fold 3 is a viable option for those looking to save money, as it is significantly cheaper than the Fold 5 and still offers impressive capabilities, including gorgeous displays and S Pen support.
Both phones run the same software, OneUI 5.1, and offer S Pen support, but upgrading to the Fold 5 ensures two extra years of software updates and the reset of the support lifecycle.
As a tech enthusiast, I empathize with the temptation to upgrade to the latest and greatest. With the release of the Samsung Galaxy Z Fold 5, that itch to upgrade is probably developing if you own a Galaxy Z Fold 3. Undoubtedly, the Fold 5 is a better device than the Fold 3, but the question is whether those improvements are worth the cost of buying a whole new phone, or if you're better off holding onto your Fold 3 for another year.
Meanwhile if you're looking to buy your first foldable phone but want to save a few dollars, there's good reason to pick up a Fold 3, as it's significantly cheaper than the latest model.
Price, specs & availability
The Samsung Galaxy Z Fold 5 is available through Samsung, Best Buy, and Amazon in three storage configurations: 256, 512, or 1TB. The Fold 5 starts from $1,799 and goes up depending on how much storage you choose.
The Samsung Galaxy Z Fold 3 is offered in 256 or 512GB models. It launched at a similar price to the Fold 5, but is now available for much less from Amazon – going as low as $999 at the time of writing.
| | Samsung Galaxy Z Fold 5 | Samsung Galaxy Z Fold 3 |
| --- | --- | --- |
| SoC | Snapdragon 8 Gen 2 | Qualcomm Snapdragon 888 |
| Display | 7.6″ 2176 x 1812 120Hz OLED primary, 6.2″ 2316 x 904 120Hz OLED cover display | 6.70-inch OLED @ 2268 x 832, up to 120Hz, 1,500 nits peak (external); 7.6-inch OLED @ 2208 x 1768, up to 120Hz, 1,200 nits peak (internal) |
| RAM | 12GB | 12 GB |
| Storage | 256GB, 512GB, or 1TB | 256 GB, 512 GB |
| Battery | 4,400mAh | 4,400 mAh dual-cell |
| Operating System | Android 13 (One UI 5.1.1) | Android 13 (One UI 5.1) |
| Front camera | 4MP f/1.8 under-display camera (80˚ FoV, 2.0μm pixels), 10MP f/2.2 cover display camera (85˚ FoV, 1.22μm pixels) | 10MP f/2.2 (cover); 4MP f/1.8 (internal) |
| Rear cameras | 50 MP f/1.8 wide-angle (85˚ FoV, OIS, 1.0μm pixels), 12MP f/2.2 ultra-wide (123˚ FoV, 1.12μm pixels), 10MP f/2.4 telephoto (36˚ FoV, OIS, 1.0μm pixels) | 12MP f/1.8 main w/ OIS, 12MP f/2.2 ultra-wide (123°), 12MP f/2.4 2x telephoto w/ OIS |
| Dimensions | 67.1 x 155 x 13 mm folded, 130 x 155, 6.1 mm unfolded | 128 x 158 x 6.4mm (unfolded); 67.1 x 158 x 16mm (folded); 271g |
| Colors | Ice Blue, Phantom Black, Cream + Samsung.com exclusive Gray, Blue | Phantom Black, Phantom Green, Phantom Silver |
| Charging | 25W Super Fast Charging wired, 15W wireless (Qi) | 25W wired, 15W wireless (QI) |
Design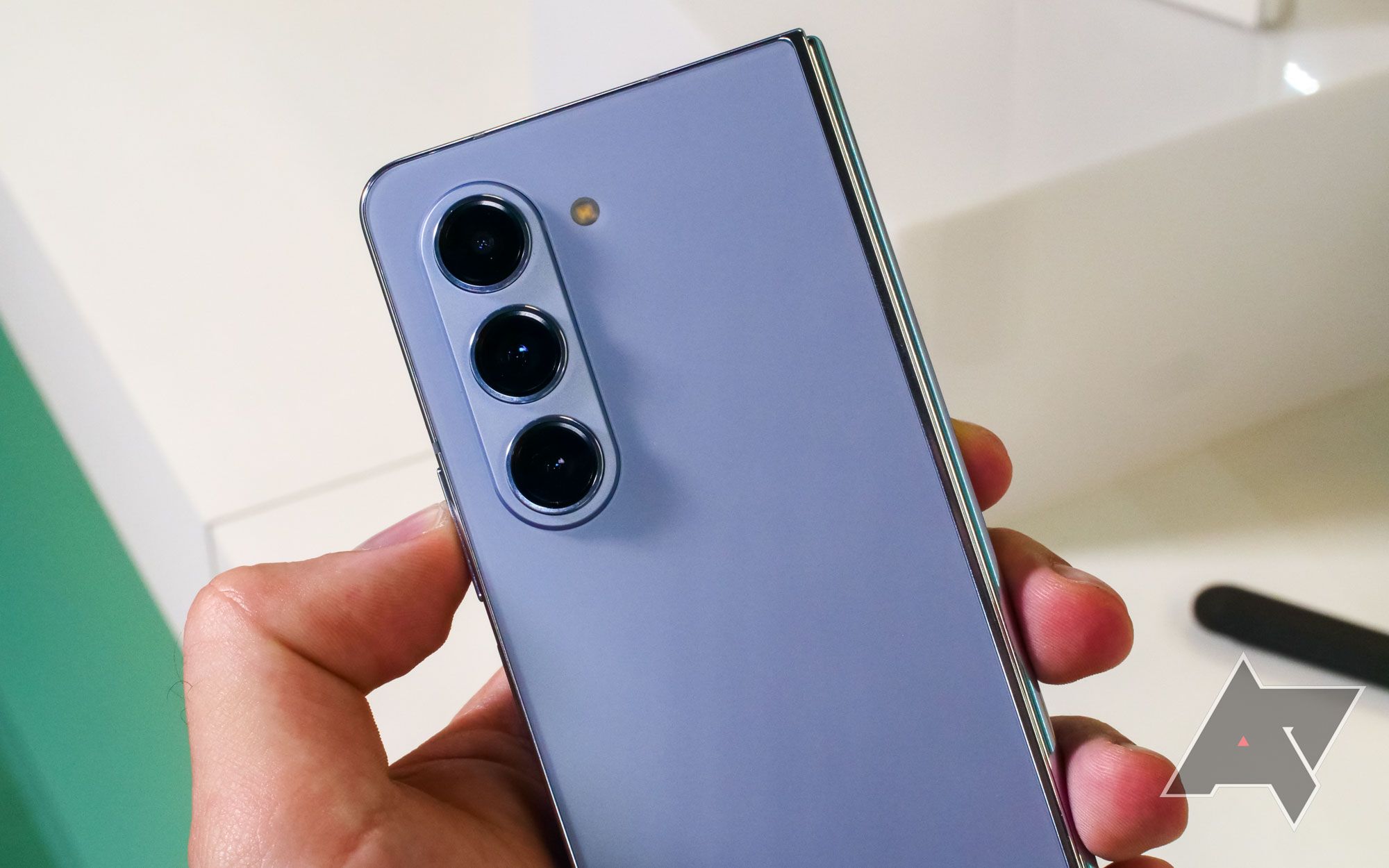 At first glance, there doesn't appear to be much difference between the Fold 5 and Fold 3. The only obvious visual cue is the placement of the LED flash — it has been moved out to the side of the camera stack on the Fold 5. When you get the phones in hand, a couple of bigger differences become apparent, however.
The big one is the hinge. Samsung redesigned the hinge on the Fold 5 to now close flat, which should better protect against dirt and debris sliding between the inner display while closed – though you'd probably still want a Fold 5 case just to be on the safe side.
In addition, the new hinge leaves the phone thinner when shut, which together with a reduced weight makes one-handed use of the outer display easier. You'll find that the Fold 5 is more comfortable to hold for extended periods than the Fold 3 due to the improved hinge.
Display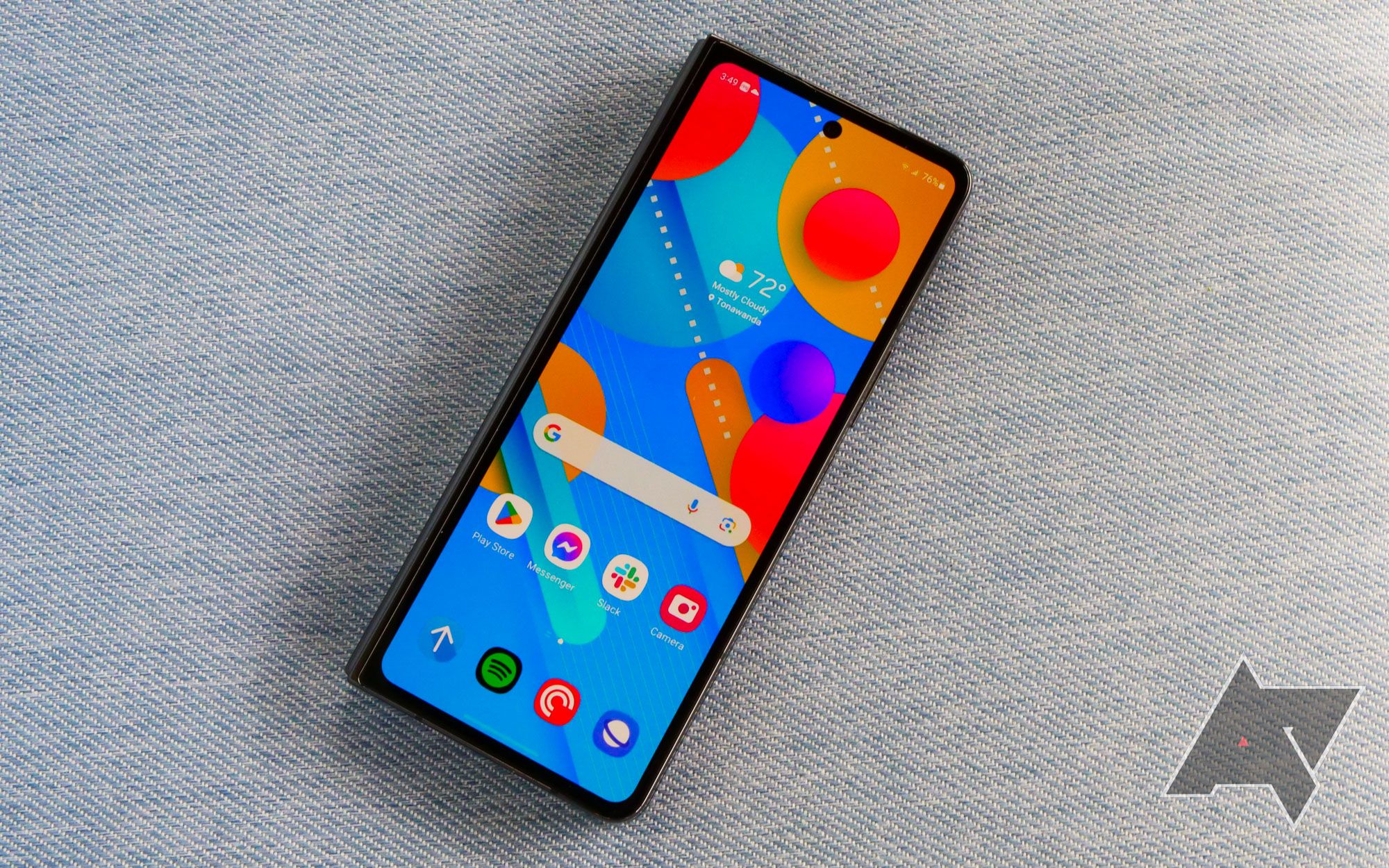 The displays are one are where there isn't a considerable gap between the Fold 5 and Fold 3. That's a credit to Samsung, as it ships fantastic panels on its devices.
Even though the display quality is similar, the screen dimensions can be misleading. Both feature 6.2-inch outer displays refreshing at 120Hz, but not all 6.2-inch displays are laid out the same. The Fold 5 is a touch wider than the Fold 3. It's a couple of millimeters, but it can make the difference between a cramped typing experience and a comfortable one. As a result, the aspect ratio is also slightly different on the outer display — 23.1:9 on the Fold 5 vs. 25:9 on the Fold 3.
On the inside, the story is similar. Both devices sport a 7.6-inch internal display. The quality is excellent on either panel, with HDR10+ support and 120Hz refresh rates. The minor aspect ratio change on the Fold 5 leads to a slightly different internal screen experience. The Fold 5 is a touch wider when opened than the Fold 3. It helps with multitasking as your app pair gets more breathing room. It's a welcomed change; if you multitask often, you'll notice the extra space.
Software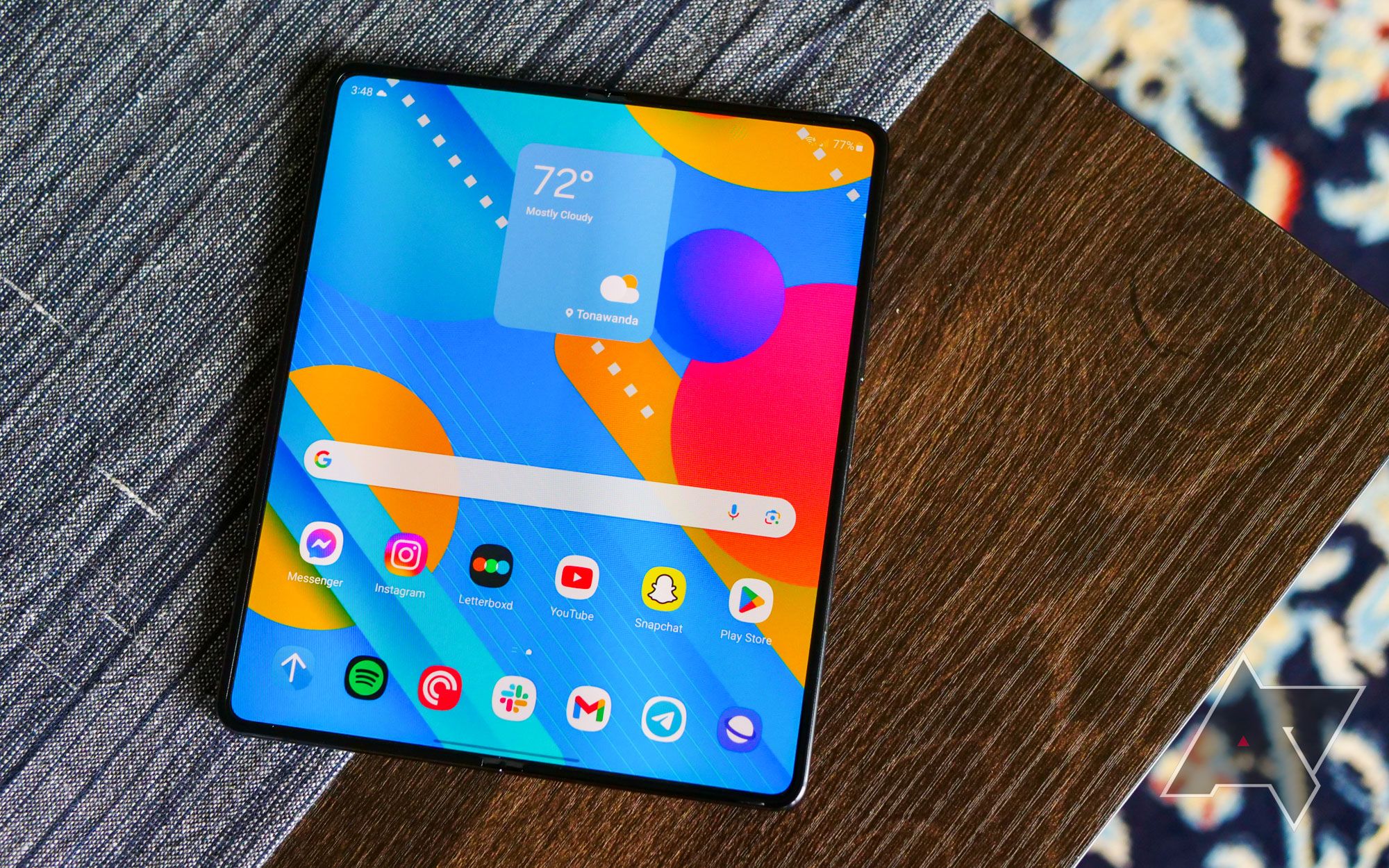 Both phones currently run the same software: OneUI 5.1, on top of Android 13. It's well-optimized, and I love that the multitasking optimizations that started with Android 12L have made their way to the Fold 3. Android 12L transformed the Fold series from just a large phone into a full-fledged tablet alternative on the go. App pairs are easy to set up and useful for a device with the internal display space of the Fold. OneUI allows the app pairs to be added to the Samsung Edge Panel, meaning your favorite app combinations are never more than a swipe away.
The Fold 5 and Fold 3 both have S Pen support with a robust suite of pen software. If you've ever used an S Pen, you know the joys of marking up screenshots, scrolling through webpages, or signing documents on your device.
The benefit of upgrading to the Fold 5 is that you reset the support lifecycle. Samsung promised four major upgrades of Android and five years of security updates for both the Fold 3 and Fold 5. By getting the newer device, you ensure yourself updates through 2028, rather than only through to 2026. Samsung does a good job adding new features to OneUI, so I'm all for getting two extra years of upgrades on the Fold 5.
Performance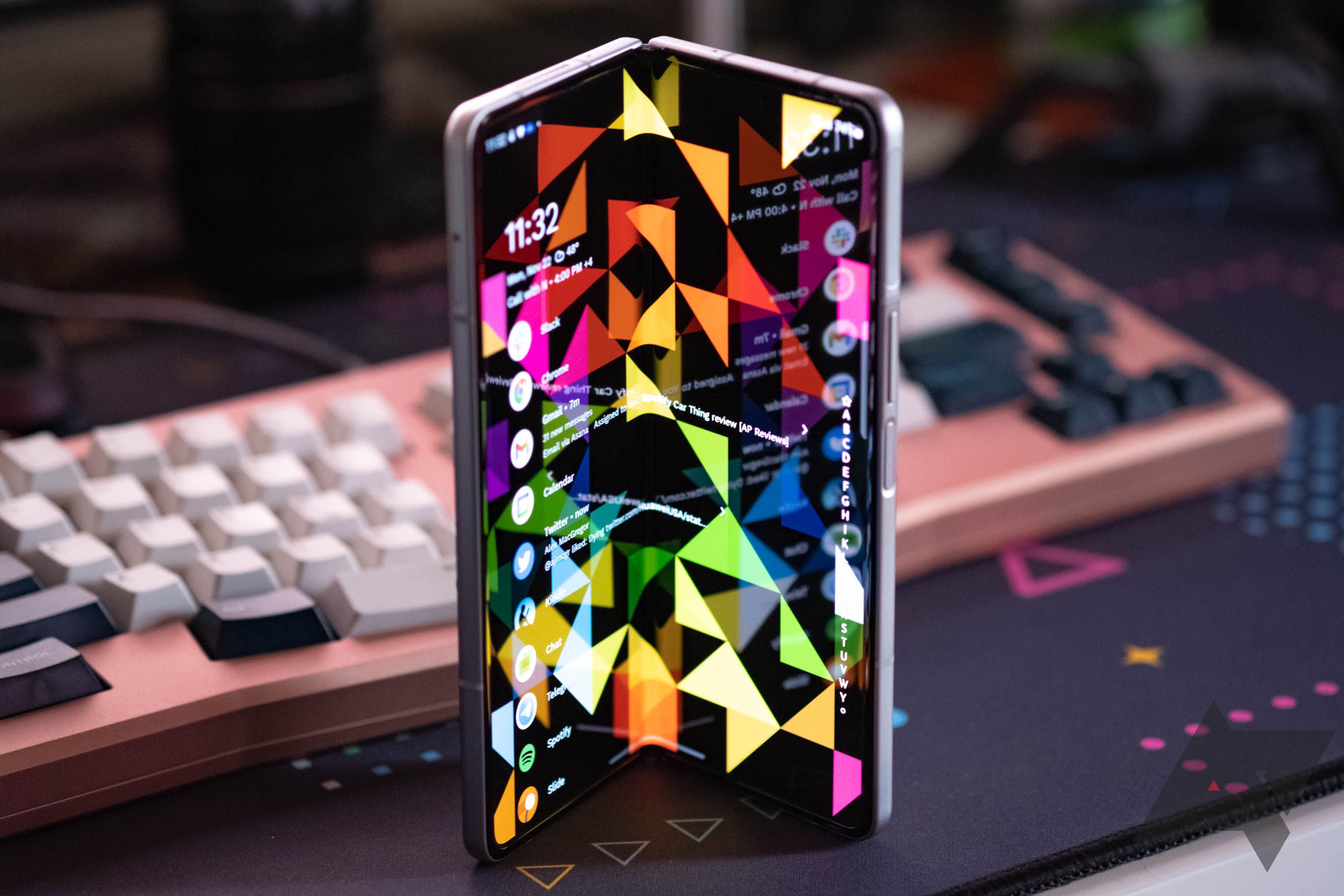 Despite its age, the Snapdragon 888 powering the Fold 3 is no slouch. The newer Snapdragon 8 Gen 2 in the Fold 5 is a definite upgrade, but Instagram can only open so quickly. Even though you will notice a boost from the UFS 4.0 storage in the Fold 5, you will still breeze through daily tasks with great social media and gaming performance on the Fold 3. The only real downside to the SD 888 is a tendency for the SoC to heat up. It rarely affects performance, but it can lead to power efficiency issues.
I can't dispute that the Snapdragon 8 Gen 2 is an excellent SoC. Performance is stellar on every device I've used it on. In addition, ray tracing is available on the SD 8 Gen 2. While that's not a big deal right now, newer mobile games will take advantage of the enhanced lighting effects. Even though there is an improvement, performance alone is not a reason to upgrade from the Fold 3 to a Fold 5.
Battery life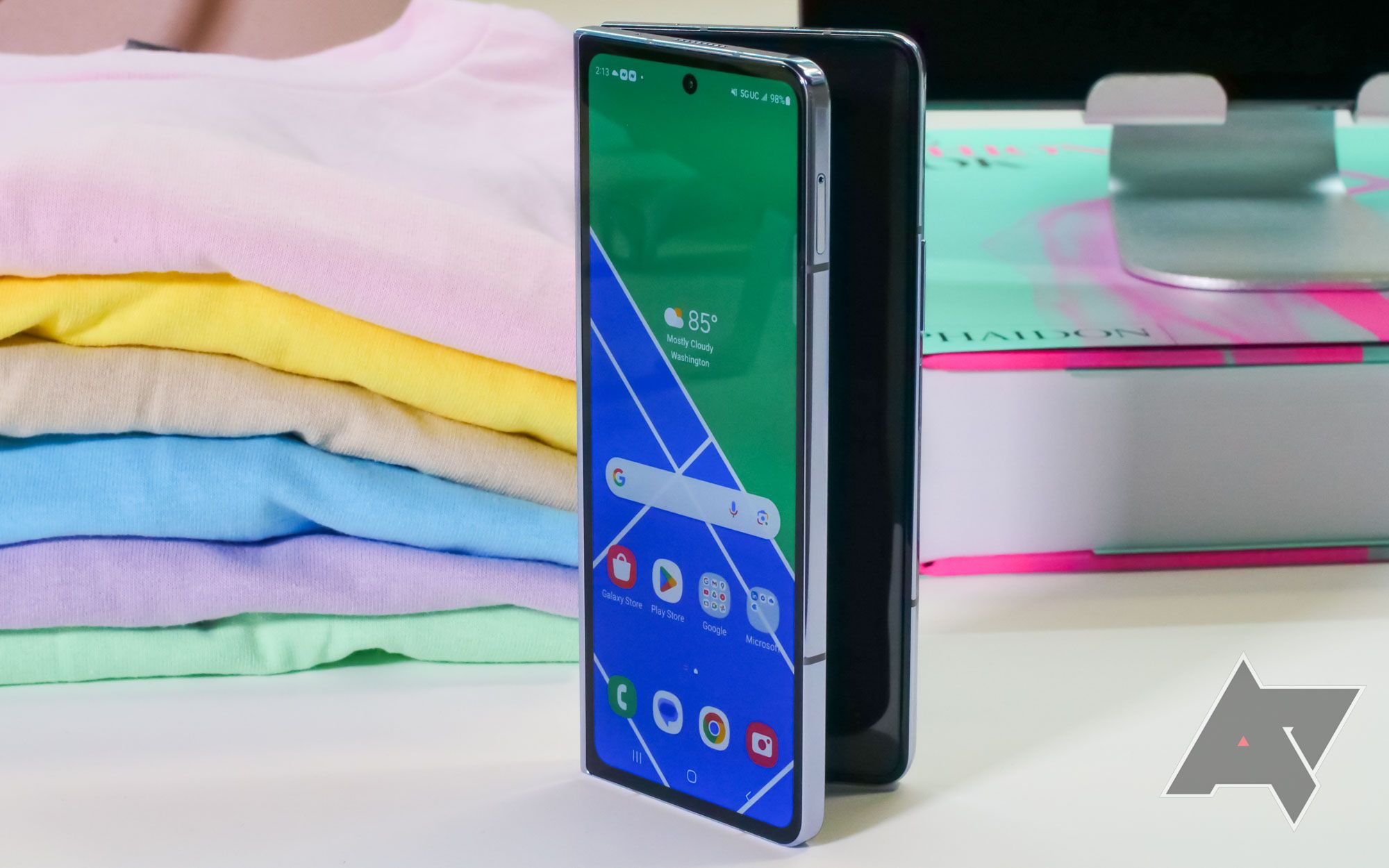 The Galaxy Z Fold 5 and Fold 3 have the same 4,400mAh battery capacity, but battery performance varies between the two. Because of the improved power efficiency of the SD 8 Gen 2, the Fold 5 will definitely last longer. The difference becomes more noticeable if you factor in an aging Fold 3 battery. I was always frustrated by battery performance on the older Folds, and I was relieved to see that improve starting with the Galaxy Z Fold 4.
Charging speeds are remarkably similar on the Fold 5 and Fold 3 though. Samsung has kept both devices at 25W wired charging. I was hoping when 45W charging returned to the Galaxy S23 Ultra, that we might see a bump on the Fold 5 — it was not to be. Several years later, the shell shock from the Note 7 disaster still influences Samsung's charging and battery decisions. If you're looking an excuse to upgrade though, the Fold 5 sports slightly faster wireless charging speeds at 15W compared to the lowly 11.5W for the Fold 3.
Camera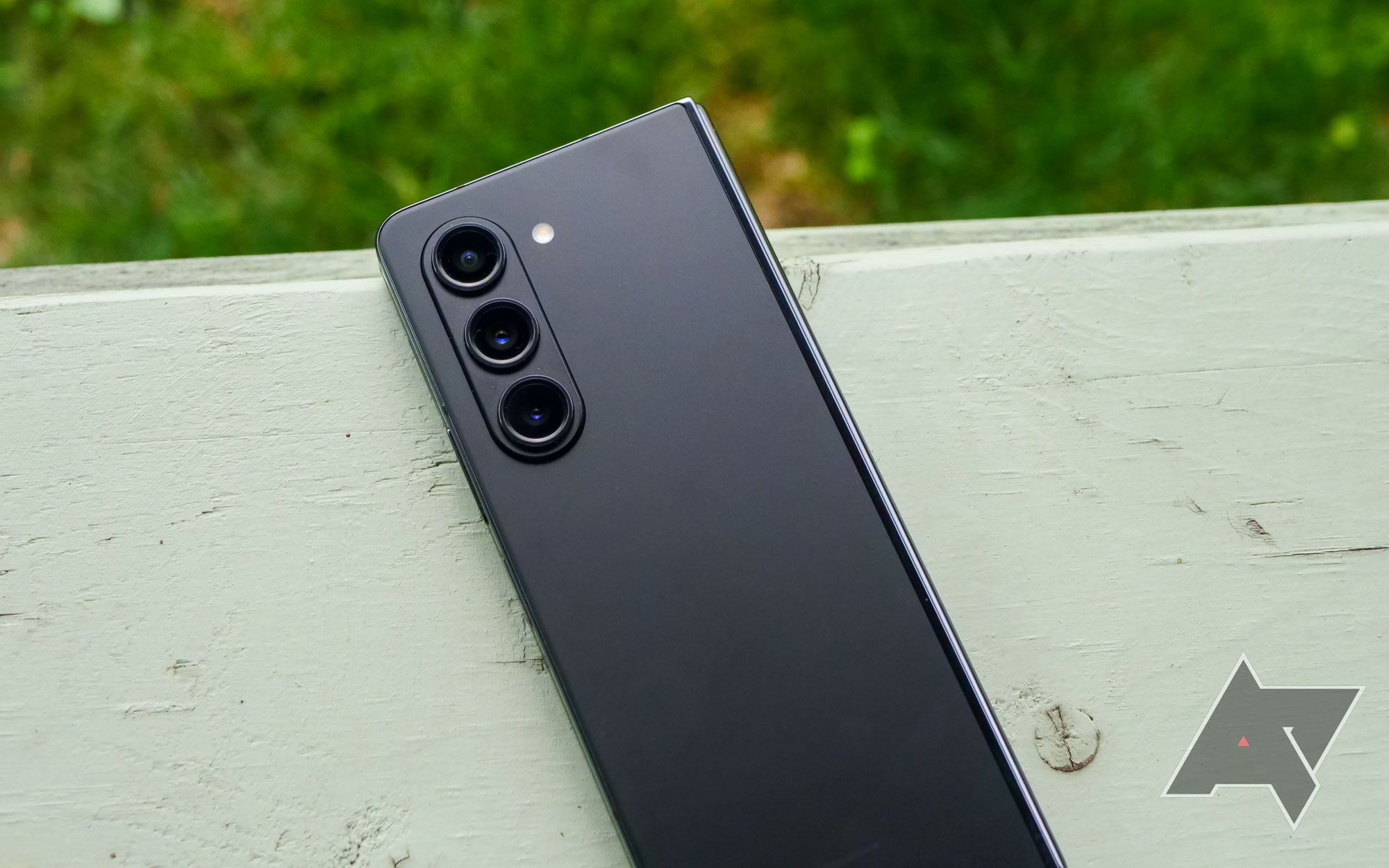 As you would expect, Samsung upgraded the camera system on the Fold 5. Instead of the 12MP main sensor featured on the Fold 3, the Fold 5 has a 50MP shooter. While it won't keep pace with flagship cameras, the Fold 5 should pull in more light and produce sharper night images than the Fold 3. Telephoto is also better on the Fold 5, with 3x optical zoom as opposed to 2x. Both include 12MP ultrawide lenses.
If you're a shutterbug who can't live without a foldable, the Fold 5 is a clear choice. The extra zoom and additional data from the better sensor make for a more versatile camera experience than the older hardware on the Fold 3. Thankfully, similar computational photography is available on both, but post-processing can't save every photo, and it's always better to have more data to work with.
Which is right for you?
As I mentioned at the outset, it's not a question of whether the Fold 5 is a better device than the Fold 3. It's a question of whether the extras added to the Fold 5 are enough to entice you to spend money on an upgrade. I believe the sum of better battery life, wider outer display, flat hinge, and upgraded camera are significant enough improvements for me to upgrade — especially if you get a sweet trade-in deal on your Fold 3.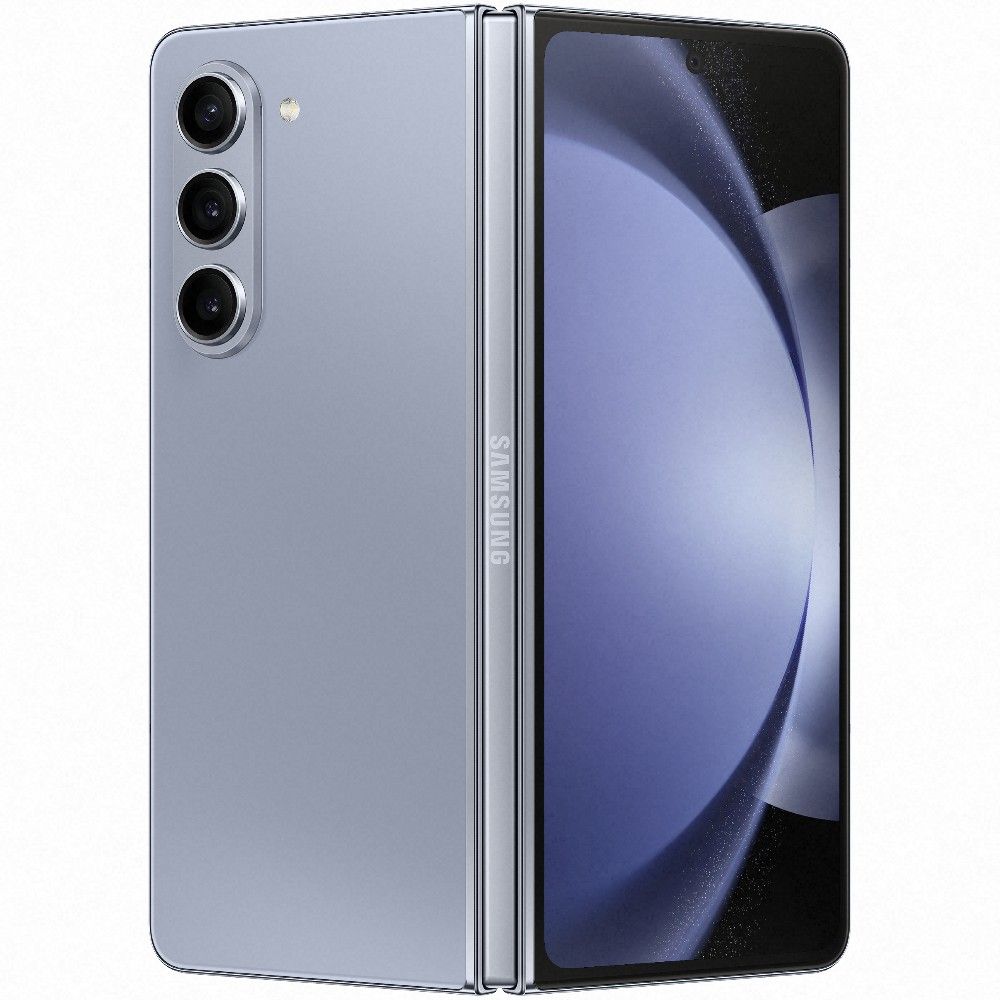 Source: Samsung
Samsung Galaxy Z Fold 5
Our pick
The Samsung Galaxy Z Fold 5 doesn't offer any single giant upgrade, but all the smaller improvements might be enough to justify an upgrade. The Fold 5 features better battery life, an improved camera system, and a new hinge design that now closes flat, making the phone thinner and lighter.
On the flip side, if you choose to keep your Fold 3 for another year or save a few dollars by picking up the older phone at a discount, you'll be well served. The Fold 3 is still incredibly capable, with gorgeous displays and S Pen support – though new buyers should make sure to check if the Fold 4 is also on sale at a similar price before putting money down.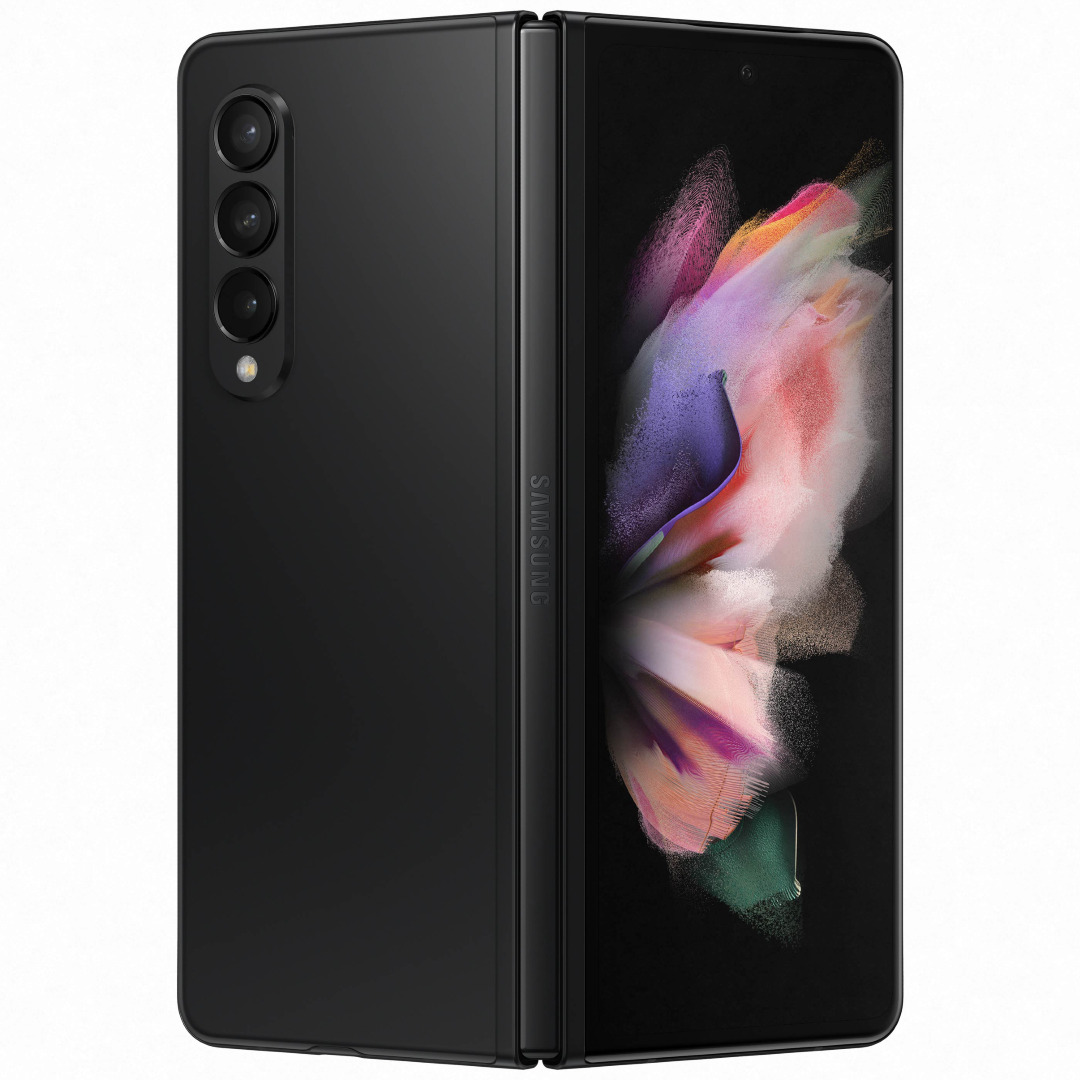 Source: Samsung
Samsung Galaxy Z Fold 3
Still got it
Despite its age, the Samsung Galaxy Z Fold 3 still holds up. The Snapdragon 888 is powerful enough for most use cases, with excellent gaming performance too. While it doesn't have the battery life of the newer model, the Fold 3 still looks great and sports a pair of gorgeous displays.