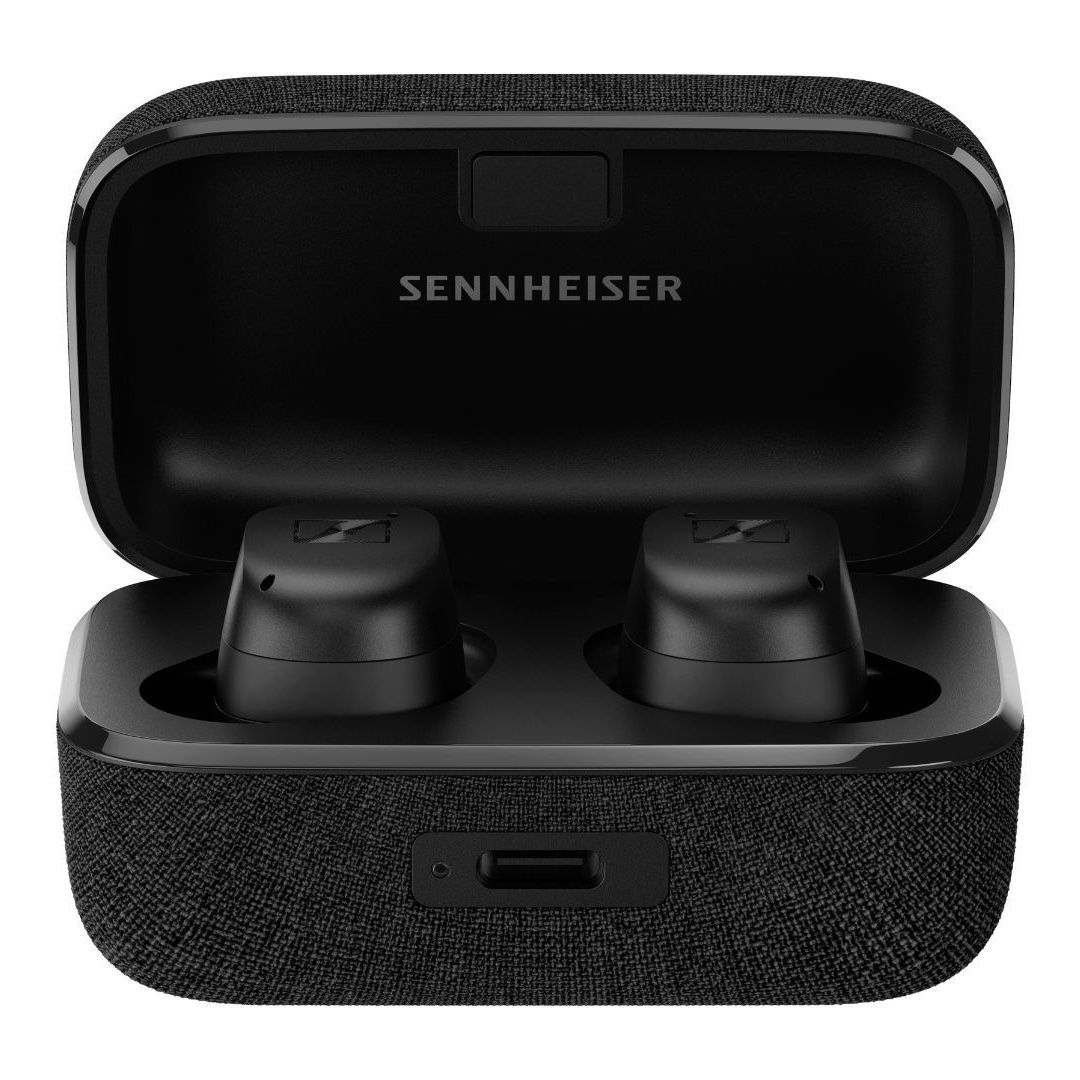 Source: Sennheiser
Sennheiser Momentum TW 3
$150 $280 Save $130
With a premium look, a premium feel, and a premium experience, the Sennheiser Momentum True Wireless 3 earbuds are another testament to Sennheiser's impeccable craftsmanship. A Red Dot Design awardee, this pair delivers terrific sound, impressive ANC, improved battery life, and bespoke audio controls. With the Amazon deal, you can finally get your hands on them at a not-so-premium price point.
When you think of premium wireless earbuds, your mind may immediately jump to the widely raved-about Sony XM4s from our best wireless earbuds list, the top-performing Bose QuietComfort II, or perhaps even the trendy and ever-popular Apple AirPods Pro. The Sennheiser Momentum True Wireless 3 may not be on top of mind despite being from a legacy audio brand, but we get it; they're one of the most expensive ones. We waxed poetic about the pair in our review but also acknowledged how they can be inaccessible at $280. The good news? They're now on sale for nearly half off, the best price since spring.
Why the Sennheiser Momentum True Wireless 3 earbuds are worth the buy
The brand name alone should be enough to get you scrambling to add the Momentum 3 to your cart. It's a truth universally acknowledged that Sennheiser makes some of the best audio devices in the business, and these earbuds are proof of that prowess. Sennheiser's flagship wireless earbuds come with 7mm drivers, a TrueResponse transducer, and aptX Adaptive technology to deliver consistently rich and balanced audio. You have the option to customize your listening experience, too, with the built-in equalizer and presets that you can tinker with depending on what genre you're listening to or just to enhance your streaming overall.
If you want to tune out the world, the adaptive noise cancelation feature does a pretty decent job of hushing out your surroundings, but there's also a transparency mode that you can switch on if you want to remain aware of what's happening around you. They're also great for calls, with three noise-canceling microphones installed on each earbud to ensure clear speech. They offer better comfort compared to older Sennheiser headphones, so you can wear them for hours on end without wanting to yank them out. No wonder these earbuds won the Red Dot Design Award in 2022.
The Momentum 3 are not waterproof like many premium earbuds, but they have an IPX4 rating, so they can handle your workouts with no trouble. They allow seven hours of on-the-go listening on a single charge, with an additional 21 hours if you slip them into the charging case. Oh, and speaking of the case, it may be quite big to your liking, but it makes up for that with the fabric lining that gives it a premium look and feel.
With a premium design and premium performance, you won't go wrong with the Momentum 3 earbuds. With the ongoing Amazon sale, you can get them at a price that doesn't feel premium. One small caveat, though, is that you can snag them at $150 for the Graphite and White colorways, but if you want the Black, you'll have to pay $18 more, which isn't so bad, really.